[School Idol Producer]

Posts: 1933
Joined: Tue Sep 08, 2009 10:53 pm
Badges:

Worships: Tsuruya-san
Melon Pan: 50
2020 Female Favorite: Nagato Yuki
2020 Male Favorite: Ishigami Yū
2019 Female Favorite: Nakano Azusa
2019 Male Favorite: Kyon
2018 Female Favorite: Rem
2018 Male Favorite: Roy Mustang
Wish: A wedding for Nico & Maki
Cards: Toady's Cards
Location: Switzerland
----------------------------
| Please, vote for me! |
--------------------\/------
Much stuff (but Chibaka has more)
Show
#Drunkard4Ever
#ThanksKiwi
My Secret Santa is awesome :3
Hikarin <3
Thank you Secret Santa 2016 :3
Salamander

Posts: 618
Joined: Wed Jul 09, 2014 1:07 pm
Badges:

Melon Pan: 105
2018 Female Favorite: Tōsaka Rin
Wish: Contract?
Cards: Veon's Cards
Vote for true badass!
VOTE FOR IZAYOI!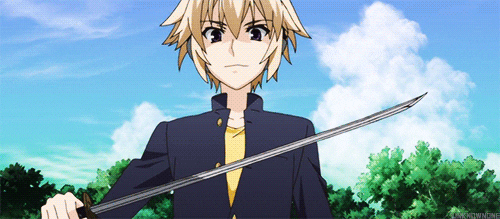 [Apteryx mantelli]

Posts: 3406
Joined: Tue Nov 05, 2013 3:21 pm
Badges:

Worships: Death
Melon Pan: 81
Wish: hehehe......poggers....
Cards: Kiwigiwi's Cards
CureRainbow wrote:

Oh, don't mind us, we're just chilling and having some pizza before we snatch the Amethyst jewelry...





But seriously. Vote for Otonashi and Yuri in the Amethyst necklace/pendant match and make their PSAO disadvantage for naught?
♡ Secret Santa Daisuki ♡
♫ Much love to my secret santa of 2016 ♥
Space pirate

Posts: 387
Joined: Fri Mar 09, 2012 6:09 am
Melon Pan: 50
Wish: Love & Peace
Cards: Sphire's Cards
V
O
T
E
4
AYA
SE!!


Beat The Odds

&

Rise Above Hate
Who knows what fun will await victory...

~Planetarian~

Posts: 4163
Joined: Sat Aug 16, 2014 8:26 pm
Badges:

Worships: Sofia Jalapeno Viviage
Melon Pan: 4
Wish: To die... ASAP.
Cards: Reverend's Cards
God I forgot to do the most important thing...
Jibril

prays that you all vote for her...
Please let her prayer comes true...
Vote for

Jibril
#JIBRIL4AMETHYST
yay I'm on break tomorrow, I can keep spamming Jibril pics
Giving his love for life, and died dreaming about her in the end. A real happy man, right? ~