Moon princess

Posts: 3211
Joined: Wed Feb 18, 2009 2:43 am
Badges:

Worships: Bernkastel
Melon Pan: 50
Wish: dried plums to go with the tea.
Cards: Team Rocket Elite's Cards
This is about as well as I've been doing throughout Diamond. I guess this just isn't my period.
A miracle that you believe in when you know it won't happen......... is hope.
Space pirate

Posts: 386
Joined: Tue Apr 05, 2011 6:26 pm
Melon Pan: 50
Cards: Deathscyther's Cards
Did kinda bad as expected, but it seems like that's the case for most of us.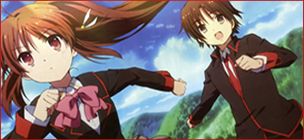 [Countryside Loli]

Posts: 2791
Joined: Sat Apr 09, 2011 4:31 am
Badges:

Melon Pan: 0
Wish: Miracles
Cards: RegalStar's Cards
Wow, I'm pretty close to the top. I just need a good D7 fantasy...
Berserker

Posts: 1329
Joined: Mon Feb 14, 2011 11:13 pm
Worships: Kurumi-sama *.*
Melon Pan: 50
Wish: more
Cards: Yakuman's Cards
Location: Budapest
Jeez, I totally bombed this round
At least I'm still better than TRE
Hurry up and make a contract with me! ◕‿‿◕


defeated but not forgotten favorites
Show

Materials used in the sig are courtesy of Marinara, ppizzapie, Hikari-chan and Annabloem
Paladin

Posts: 1097
Joined: Wed Jun 03, 2009 2:38 pm
Worships: Furude Hanyū
Melon Pan: 50
Wish: More free time
Cards: ilkaid's Cards
Location: Brighton, England
Contact: