~Shadow Crafter~

Posts: 929
Joined: Wed Oct 21, 2015 4:41 pm
Badges:
Melon Pan: 63
Cards: shadowhunter's Cards
And last question: would my ability save me from Avenge? Or it doesn't work too?
[Apprentice Magician]

Posts: 3020
Joined: Wed Sep 25, 2013 3:25 am
Badges:
Melon Pan: 55
2018 Female Favorite: Makise Kurisu
2018 Male Favorite: Yukihira Sōma
2017 Female Favorite: Katō Megumi
2017 Male Favorite: Yukihira Sōma
Cards: Homura's Cards
Location: China
~Planetarian~

Posts: 4159
Joined: Sat Aug 16, 2014 8:26 pm
Badges:

Worships: Sofia Jalapeno Viviage
Melon Pan: 4
Wish: To die... ASAP.
Cards: Reverend's Cards
......... apparently troll Caster turns out to be a very difficult ability to use.
Giving his love for life, and died dreaming about her in the end. A real happy man, right? ~
Space cowboy

Posts: 2969
Joined: Fri Jul 18, 2014 1:44 pm
Badges:

Melon Pan: 307
2018 Female Favorite: Nishimiya Shōko
2018 Male Favorite: Todoroki Shōto
2017 Female Favorite: Kanbe Kotori
2017 Male Favorite: Sakamaki Izayoi
Cards: RailWarrior's Cards
Lancer works on Avenger, but what does it matter? Toady would have died. It'd still be 5 Red vs. 1 Black.
State alchemist

Posts: 1958
Joined: Thu May 12, 2011 1:58 pm
Badges:

Worships: Akemi Homura
Melon Pan: 132
Wish: Yotsuba-chan♥
Cards: Momo's Cards
I have no idea what happened but I wanna play again

Revenge Time~
Kudos to my amazing Secret Santa ♥
~Lurking Terror~

Posts: 2348
Joined: Sun Mar 09, 2014 7:16 pm
Badges:

Melon Pan: 18
2019 Female Favorite: Nishimiya Shōko
2019 Male Favorite: Bakugō Katsuki
2018 Female Favorite: Nishimiya Shōko
2018 Male Favorite: Bakugō Katsuki
2017 Female Favorite: Nagato Yuki
2017 Male Favorite: Okazaki Tomoya
Cards: houreki's Cards
Contact:
Thanks for all the awesome sigs :>
[You can (not) Zura]

Posts: 2737
Joined: Fri Oct 02, 2015 1:52 pm
Badges:

Worships: Yamada Naoko
Melon Pan: 120
2018 Female Favorite: Nishimiya Shōko
2018 Male Favorite: Kyon
2017 Female Favorite: Kasumigaoka Utaha
2017 Male Favorite: Okazaki Tomoya
Wish: Creating the best card game
Cards: Chibasa's Cards
Location: France
I was believing in you Homura, and... you saved me using an unexpected way
Secret Santax Time
much more stuff than Toady
Show



Hikarin

is the best
[Apprentice Magician]

Posts: 3020
Joined: Wed Sep 25, 2013 3:25 am
Badges:
Melon Pan: 55
2018 Female Favorite: Makise Kurisu
2018 Male Favorite: Yukihira Sōma
2017 Female Favorite: Katō Megumi
2017 Male Favorite: Yukihira Sōma
Cards: Homura's Cards
Location: China
Chibasa wrote:I was believing in you Homura, and... you saved me using an unexpected way
#True forum friendship
[School Idol Producer]

Posts: 1832
Joined: Tue Sep 08, 2009 10:53 pm
Badges:

Worships: Tsuruya-san
Melon Pan: 50
2017 Female Favorite: Nakano Azusa
2017 Male Favorite: Yang Wenli
Wish: A wedding for Nico & Maki
Cards: Toady's Cards
Location: Switzerland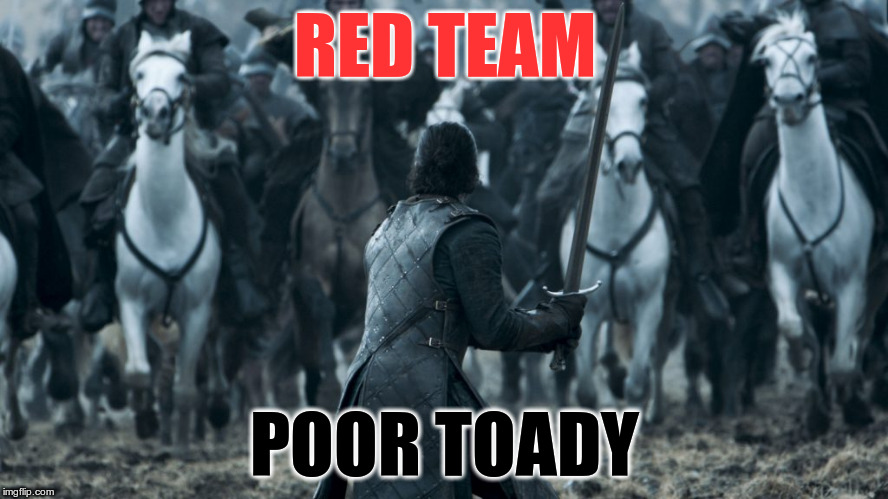 Much stuff (but Chibaka has more)
Show
#Drunkard4Ever
#ThanksKiwi
My Secret Santa is awesome :3
Hikarin <3
Thank you Secret Santa 2016 :3
[You can (not) Zura]

Posts: 2737
Joined: Fri Oct 02, 2015 1:52 pm
Badges:

Worships: Yamada Naoko
Melon Pan: 120
2018 Female Favorite: Nishimiya Shōko
2018 Male Favorite: Kyon
2017 Female Favorite: Kasumigaoka Utaha
2017 Male Favorite: Okazaki Tomoya
Wish: Creating the best card game
Cards: Chibasa's Cards
Location: France
Toady wrote:
Rail stopped game but he didn't mention for which team he was merciful ~
Secret Santax Time
much more stuff than Toady
Show



Hikarin

is the best