~Shadow Crafter~

Posts: 929
Joined: Wed Oct 21, 2015 4:41 pm
Badges:
Melon Pan: 63
Cards: shadowhunter's Cards
And last question: would my ability save me from Avenge? Or it doesn't work too?
[Apprentice Magician]

Posts: 2826
Joined: Wed Sep 25, 2013 3:25 am
Badges:
Melon Pan: 55
2017 Female Favorite: Katō Megumi
2017 Male Favorite: Yukihira Sōma
2016 Female Favorite: Shana
2016 Male Favorite: Araragi Koyomi
Cards: Homura's Cards
Location: China
~Planetarian~

Posts: 4026
Joined: Sat Aug 16, 2014 8:26 pm
Badges:

Melon Pan: 4
Cards: Reverend's Cards
......... apparently troll Caster turns out to be a very difficult ability to use.
Giving his love for life, and died dreaming about her in the end. A real happy man, right? ~
Space cowboy

Posts: 2863
Joined: Fri Jul 18, 2014 1:44 pm
Badges:

Melon Pan: 307
2017 Female Favorite: Kanbe Kotori
2017 Male Favorite: Sakamaki Izayoi
2016 Female Favorite: Hiiragi Shinoa
2016 Male Favorite: Sakamaki Izayoi
Cards: RailWarrior's Cards
Lancer works on Avenger, but what does it matter? Toady would have died. It'd still be 5 Red vs. 1 Black.
State alchemist

Posts: 1958
Joined: Thu May 12, 2011 1:58 pm
Badges:

Worships: Akemi Homura
Melon Pan: 132
Wish: Yotsuba-chan♥
Cards: Momo's Cards
I have no idea what happened but I wanna play again

Revenge Time~
Kudos to my amazing Secret Santa ♥
~Lurking Terror~

Posts: 2112
Joined: Sun Mar 09, 2014 7:16 pm
Badges:

Melon Pan: 18
2017 Female Favorite: Nagato Yuki
2017 Male Favorite: Okazaki Tomoya
2016 Female Favorite: Sakagami Tomoyo
2016 Male Favorite: Hijikata Toshirō
Cards: houreki's Cards
Contact:
Thanks for all the awesome sigs :>
[You can (not) Zura]

Posts: 2054
Joined: Fri Oct 02, 2015 1:52 pm
Badges:

Worships: Yamada Naoko
Melon Pan: 120
2017 Female Favorite: Kasumigaoka Utaha
2017 Male Favorite: Okazaki Tomoya
2016 Female Favorite: Tokisaki Kurumi
2016 Male Favorite: Kyon
Wish: Not disappointing the ones I love.
Successful ISML 2017. Humans living in harmony.
Cards: Chibasa's Cards
Location: France
I was believing in you Homura, and... you saved me using an unexpected way
Secret Santax Time
much more stuff than Toady
Show



Hikarin

is the best
After facing the rain, you'll become an even cuter rainbow !Keep believe in yourself. <3
[Apprentice Magician]

Posts: 2826
Joined: Wed Sep 25, 2013 3:25 am
Badges:
Melon Pan: 55
2017 Female Favorite: Katō Megumi
2017 Male Favorite: Yukihira Sōma
2016 Female Favorite: Shana
2016 Male Favorite: Araragi Koyomi
Cards: Homura's Cards
Location: China
Chibasa wrote:I was believing in you Homura, and... you saved me using an unexpected way
#True forum friendship
[School Idol Producer]

Posts: 1747
Joined: Tue Sep 08, 2009 10:53 pm
Badges:

Worships: Tsuruya-san
Melon Pan: 50
2017 Female Favorite: Nakano Azusa
2017 Male Favorite: Yang Wenli
2016 Female Favorite: Nagato Yuki
2016 Male Favorite: Kaiki Deishū
Wish: A wedding for Nico & Maki
Cards: Toady's Cards
Location: Switzerland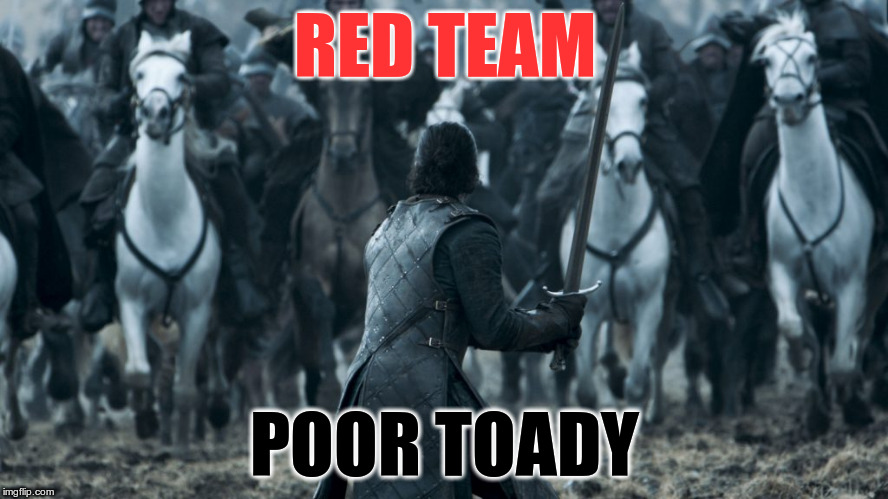 My Secret Santa is awesome :3
Much stuff (but Chibaka has more)
Show
#Drunkard4Ever
#ThanksKiwi
Hikarin <3
Thank you Secret Santa 2016 :3
[You can (not) Zura]

Posts: 2054
Joined: Fri Oct 02, 2015 1:52 pm
Badges:

Worships: Yamada Naoko
Melon Pan: 120
2017 Female Favorite: Kasumigaoka Utaha
2017 Male Favorite: Okazaki Tomoya
2016 Female Favorite: Tokisaki Kurumi
2016 Male Favorite: Kyon
Wish: Not disappointing the ones I love.
Successful ISML 2017. Humans living in harmony.
Cards: Chibasa's Cards
Location: France
Toady wrote:
Rail stopped game but he didn't mention for which team he was merciful ~
Secret Santax Time
much more stuff than Toady
Show



Hikarin

is the best
After facing the rain, you'll become an even cuter rainbow !Keep believe in yourself. <3