GUESS THE ANIME

RULES:
Each spoiler below contains 3 pictures
These pictures all refer to something characteristic about a certain anime
Try putting the three pictures together to find the anime
You can just guess the anime without clarifying your pick but if you can explain what every single picture has to do with the anime you get extra points. (maximum of 5 points, 2pts for guessing the anime, 1pt for each pic)
Other members can still get points after an anime is guessed as they can try to relate the other pictures to the anime, if the picture has not been fully explained.
You can always correct your fellow members, both in anime choice and picture-relation choice
Only the FIRST CORRECT answer will be counted
You may work together but only the one posting the correct answers wins the points. (Go and be traitors! NYAHAHAHA)
Post your answers in a spoiler below and don't update your posts but always post a new one!
For each 12 hours interval, you can only guess 3 times on an anime, and 3 times on a picture. Afterwards correct answers aren't worth any points. The resetting times will be at

0:00 GMT

and

12:00 GMT.

The top 3 member with the most points after all the anime have been guessed correctly gets some nice rewards. (look in the reward section)
I can accept answer on Discord as long as I see fit, but answers on the forum with the same posting time will be accepted first.
TIPS:
It's never too obvious! It's usually about something behind the pictures.
Rely on the hint categories to figure out what those hints are about. They're more helpful than you think.
Also, try to start brainstorming about one picture and then link what you find to the other ones.
Example: Picture of Shana -> Fire, tsundere, blade, Urusai, changing hair colors
REWARDS?
First Place: 70 Salty Crystals
2nd Place: 50 Salty Crystals
3rd Place: 30 Salty Crystals
Yamada-kun to 7-nin no Majo -
by Kiwigiwi
Hint 1: [Event] Body Swap
Hint 2: [Title] Nana = 7
Hint 3: [Title] Witches
Mondaiji-tachi ga Isekai kara Kuru Sou Desu yo? -
by RailWarrior
Hint 1: [Title] ? in the title
Hint 2: [Item/Event] Guess Roll
Hint 3: [Character] Changing hair color - Kurousagi
Spirited Away -
by RailWarrior
Hint 1: [Event] Turn into Pig
Hint 2: [Character] Dragon -> Haku
Hint 3: [Character] No Face
Added Extra Hint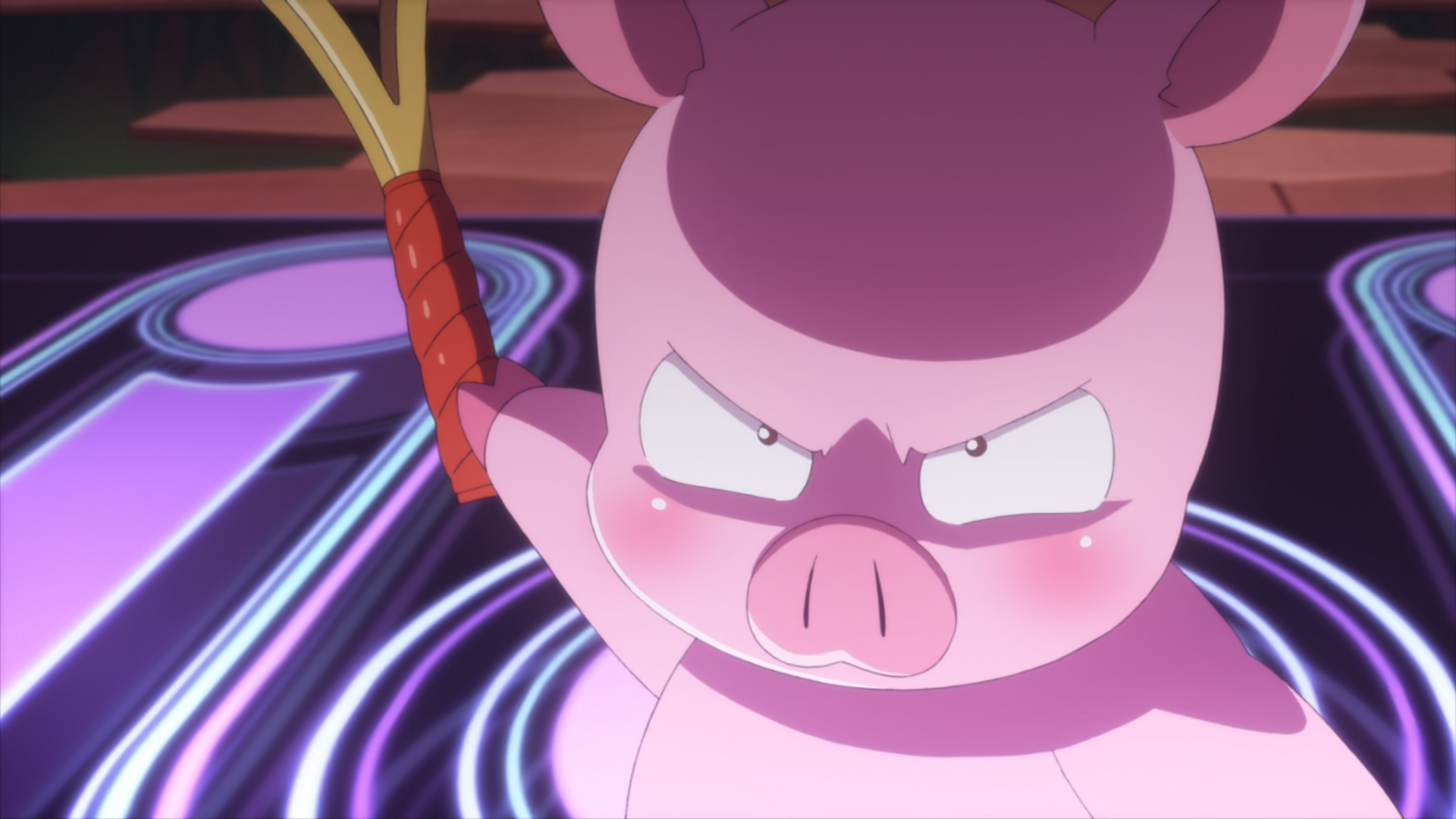 Tsuki ga Kirei -
by Kiwigiwi
Hint 1: [Title] Moon = Tsuki
Hint 2: [Title] Kotomine Kirei
Hint 3: [Anime Info] Studio Feel
Zero Kara Hajimeru Mahou no Sho -
by Houreki
Hint 1: [Character] Positon Zero => Zero
Hint 2: [Character] Taiga = Tiger = Youhei
Hint 3: [Character] The hint is Yellow who pretended to be a guy but was actually a girl. So is Albus.
Cyborg Kuro-chan -
by Vanilla
Hint 1: [Title]
Cyborg
009: The Cyborg Soldier
Hint 2: [Title/Character]
Kuro
Hint 3: [Character]
Mii-kun
Haikyuu!! -
by Railwarrior
Hint 1: [Symbol] Raven = Crow = Karasuno
Hint 2: [Character] High Jump = Hinata Shouyou
Hint 3: [Character] King's Game = Kageyama Tobio
Hyouka -
by Kiwigiwi
Hint 1: [Setting] Classic Literature Club
Hint 2: [Character] L = Eru = Chitanda Eru
Hint 3: [Character] Conserve Energy = Oreki Houtarou
Boku no Hero Academia -
by Blast
Hint 1: [Event] Deku ate All Might's hair
Hint 2: [Character/Ability] Eraser Head
Hint 3: [OST] You Say Run
Haruchika - by
RailWarrior
Hint 1: [Title/Character] Haru (White Hair)
Hint 2: [Title/Character] Chika (Black Hair)
Hint 3: [Supplemental Hints] White for 1 (or odd) and Black for 2 (or even)
Extra hint 1: Pic 3 is about how to find the correct answer in pic 1 and 2.
Extra hint 2: Their hairs and their names are the only thing that matters
Warning: 10 is extremely difficult. Try to think out of the box.
It's 46MA Level after all
Leaderboard
Rail: 19
Kiwi: 14
Hou: 7
Vanilla: 5
Blast: 4
Ennadai: 1