Isla wrote:

Grish wrote:

Toady wrote:

Reverend wrote:Card system bug report: there's no Tsun-Kholdy card

I wonder if the flavor text for each card should be differentiated.
It's odd that some cards of the same character have same moves and flavor text while another cards of the same character has different one.
#obligatoryantispamcomment

Actually, if a character has the same level, it will have the same move. I suppose Basic cards have a Lv.0 Skill, Stage 1/2 a Lv. 1/2 Skill and the Mega a Lv. 3 Skill. If you look at the attacks, they are more powerful with higher levels (it's obvious with fighters like Shana, a bit less for Mio...)

This isn't always the case. For example, Taiga has a couple different Stage 1 skills, whereas all of Haruhi's Stage 1s are the same. I'm not sure what causes the difference.

Is that true? What Toady said is correct. The same level should have the same move and flavor text. Haruhi has the misfortune to have 4 cards of Cosmic Power I believe.
Taiga definitely has two different stage 1 moves. Now that I'm double-checking the cards, the rest seem to be consistent, so I guess it was just a one-time mistake?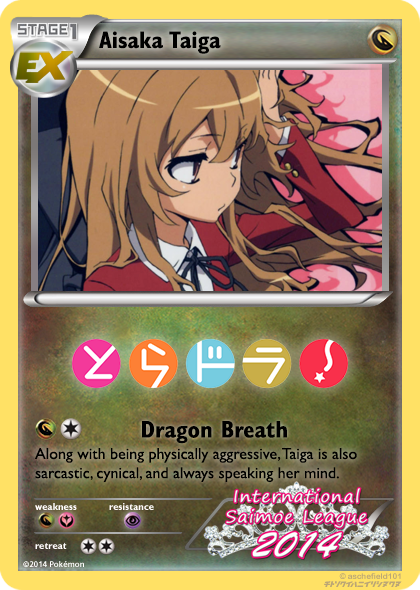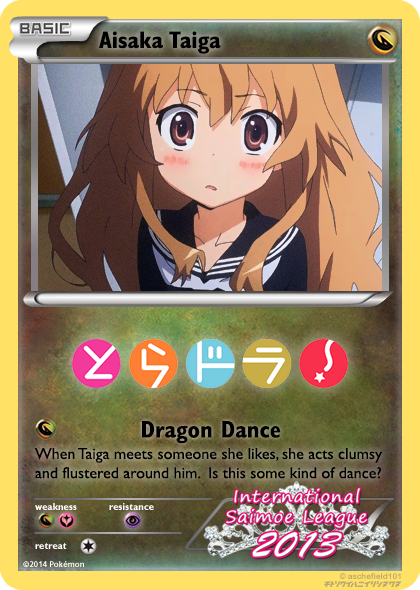 EDIT: Kanade also has two different versions of Hand Sonic.