Isla's Auction Palace is a place for Isla to put up a card for auction.
Rules:
You may not spend tears (ICS) to bid. You must bid using your current card collection.
You may bid once

in private

my sending me a PM with

card IDs

of the total cards you are bidding.
Please put

AUCTION BID

in the subject of the PM.
Each mega, S2, S1, basic will be worth 120, 70, 50, 30 bidding points.
You may not bid untradable cards.
The person who bid with the highest points will win after 24 hours.
Use http://isml.moe/c/members.php" onclick="window.open(this.href);return false; to check your card collection and find card IDs.
Example:
I bid: b15, ms9, ms1, h13, im5, a13, fm7
Up For Bid:

Ikkyuu Tensai [Var]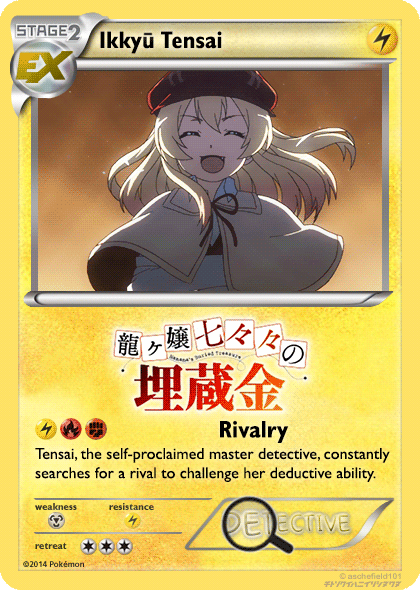 Note: Because this card has suffix b, it CANNOT be traded after you obtain it.