Shinigami

Posts: 2662
Joined: Wed Jun 01, 2011 2:38 pm
Worships: Izayoi Sakuya
Melon Pan: 50
Wish: Gotta nom 'em all!~
Cards: JLoable91's Cards
Location: Neo-Venezia
Contact:
I did better, I guess?

Dryad

Posts: 663
Joined: Sat Feb 12, 2011 11:28 pm
Worships: Akemi Homura
Melon Pan: 50
Wish: to fix my messed-up life.
Cards: Dusk252's Cards
Location: Portugal
2 misses? That's like - a miracle! It won't come near to mending my already awful score so far, but it does make me feel better xD
Undine

Posts: 648
Joined: Wed Jun 02, 2010 12:52 pm
Melon Pan: 50
Wish: World peace
Cards: fujibayashi's Cards
Location: Taipei,Taiwan 台灣台北
Oops!I shouldn't change Ushio to Kuroko.
Space pirate

Posts: 386
Joined: Tue Apr 05, 2011 6:26 pm
Melon Pan: 50
Cards: Deathscyther's Cards
I really have to stop overestimating the new girls...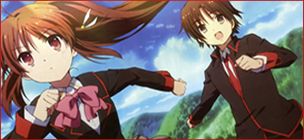 Soul gem

Posts: 4347
Joined: Fri Jun 10, 2011 10:51 pm
Melon Pan: 50
Wish: K-ON! Season 3
Cards: Jeffrey-sama's Cards
Location: AKB48 Theater
Contact:
Mad scientist

Posts: 1016
Joined: Tue Mar 29, 2011 4:20 pm
Melon Pan: 50
Wish: A better life
Cards: Chikara Icy's Cards
Location: Indonesia
Contact:
I did better or not, depend to results