Undine

Posts: 648
Joined: Wed Jun 02, 2010 12:52 pm
Melon Pan: 50
Wish: World peace
Cards: fujibayashi's Cards
Location: Taipei,Taiwan 台灣台北
Did better than I expected !
Electromaster

Posts: 6105
Joined: Thu Feb 10, 2011 3:17 am
Worships: the rwby ladies <3
Melon Pan: 50
Wish: more time to laze around and have fun!
Cards: shiraoky's Cards
Location: Candyland!
Contact:
O-O That was...better than I thought.
Thanks to

M-J

for the beautiful sigs<3~!
Dragon slayer

Posts: 2307
Joined: Wed Feb 18, 2009 2:07 am
Badges:

Melon Pan: 65
Cards: Eater-of-All's Cards
Contact:
No wonder I sucked at mahjong just now. All my luck went to here.
Intelligent device

Posts: 1369
Joined: Mon Jul 05, 2010 2:06 am
Melon Pan: 50
Wish: To go to heaven
Cards: loudmouth's Cards
15th place again. Keep it coming.
Crimson lord

Posts: 334
Joined: Tue Mar 13, 2012 9:28 am
Worships: Promote ISML in Kaskus, the largest online comunity in Indonesia
Melon Pan: 50
Wish: Between 2D Complex, True Love, and Railfans
Cards: chan12's Cards
Location: Surabaya, Indonesia
Contact:
still minus, must keep going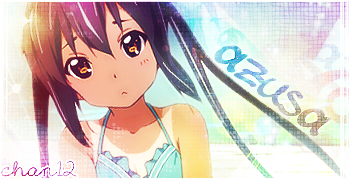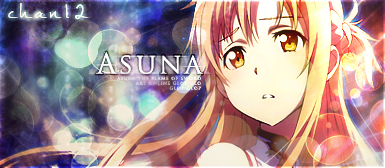 Shinigami

Posts: 2662
Joined: Wed Jun 01, 2011 2:38 pm
Worships: Izayoi Sakuya
Melon Pan: 50
Wish: Gotta nom 'em all!~
Cards: JLoable91's Cards
Location: Neo-Venezia
Contact:
4th with 124... that's quite good XD

~Moon Rider~

Posts: 2914
Joined: Fri Jan 27, 2012 5:41 am
Badges:

Melon Pan: 211
2018 Female Favorite: Diamond
2018 Male Favorite: Ciel Phantomhive
Wish: to not get what i don't deserve & wildin'
Cards: kukimunstir's Cards
Contact:
WOW I'm beyond sucks at this

After all, to me the most important thing is that you're truthful - claire.
Shinigami

Posts: 2697
Joined: Mon Jul 04, 2011 8:05 am
Worships: Minakami Yuki; Takako X Runa; Mioda Ibuki; Toono Ren... It's a long-ass list.
Melon Pan: 50
Wish: To keep on taking it easy, and to keep my mind limber.
Cards: Metaler's Cards
Location: São Paulo - Brazil
Contact:
At least it was better than before. But damn, my luck is just terribad.
"Care about people's approval and you will be their prisoner" ~Lao Tzu
Space pirate

Posts: 386
Joined: Tue Apr 05, 2011 6:26 pm
Melon Pan: 50
Cards: Deathscyther's Cards
Nice, this is going quite well. I kind of suck at the exhibition matches though.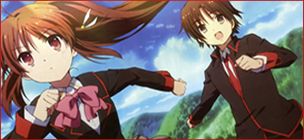 Intelligent device

Posts: 1355
Joined: Sun Dec 27, 2009 5:32 am
Worships: Reimu Hakurei
Melon Pan: 50
Wish: A happy and peaceful life.
Cards: bluemage's Cards
Location: Canada
Contact:
20, I'm satisfied.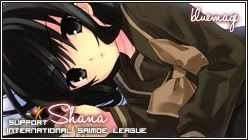 #1<----------
ISML 2012 Top 8!
---------->#8
----------
#8<----------
ISML 2012 Bottom 8!
---------->#16
Character Cards & Signature Slivers Made by Marinara, Hikari-chan & melange


Participant from 2008-2012
Paladin

Posts: 1097
Joined: Wed Jun 03, 2009 2:38 pm
Worships: Furude Hanyū
Melon Pan: 50
Wish: More free time
Cards: ilkaid's Cards
Location: Brighton, England
Contact:
Exactly 0? Could be worse I guess