~Moon Rider~

Posts: 2914
Joined: Fri Jan 27, 2012 5:41 am
Badges:

Melon Pan: 211
2018 Female Favorite: Diamond
2018 Male Favorite: Ciel Phantomhive
Wish: to not get what i don't deserve & wildin'
Cards: kukimunstir's Cards
Contact:
Congrats to all the winners !
Shira,Mr.Large,YagamiHayate,all....

After all, to me the most important thing is that you're truthful - claire.
Space pirate

Posts: 386
Joined: Tue Apr 05, 2011 6:26 pm
Melon Pan: 50
Cards: Deathscyther's Cards
I didn't expect much of this round since I had to do it in like five minutes, but I really bombed it.
Congratz to Shira, YH and MrLarge!
YagamiHayate wrote: I was thinking after a string of 2nd places (4 in a row?!) that Deathscyther would manage to win this period, but it wasn't to be
I came closer than ever this time, but I ended up lower than usual. I guess one bad round can do that .
I'll keep trying though. My time to shine will come eventually (hopefully
). But it's Shira's time to shine now! =3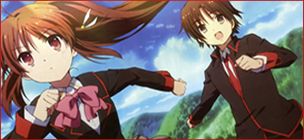 Electromaster

Posts: 6202
Joined: Fri May 14, 2010 1:18 am
Badges:

Worships: Setsumi Sakura
Melon Pan: 88
2020 Female Favorite: Sakurajima Mai
2020 Male Favorite: Ishigami Yū
2019 Female Favorite: Tōma Kazusa
2019 Male Favorite: Ayanokōji Kiyotaka
2018 Female Favorite: Nishimiya Shōko
2018 Male Favorite: Sagara Sōsuke
Wish: My definition of peace and tranquility.
Cards: Momento10's Cards
Congratulations are in order for Shiraoky, YagamiHayate, and MrLarge.
Soul gem

Posts: 4347
Joined: Fri Jun 10, 2011 10:51 pm
Melon Pan: 50
Wish: K-ON! Season 3
Cards: Jeffrey-sama's Cards
Location: AKB48 Theater
Contact:
I suck. .__."
Also, congrats to shira~ I find it hard to believe that you don't use a statistical model. :P
Intelligent device

Posts: 1355
Joined: Sun Dec 27, 2009 5:32 am
Worships: Reimu Hakurei
Melon Pan: 50
Wish: A happy and peaceful life.
Cards: bluemage's Cards
Location: Canada
Contact:
7th, not bad.

Congrats to all the winners!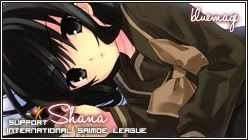 #1<----------
ISML 2012 Top 8!
---------->#8
----------
#8<----------
ISML 2012 Bottom 8!
---------->#16
Character Cards & Signature Slivers Made by Marinara, Hikari-chan & melange


Participant from 2008-2012